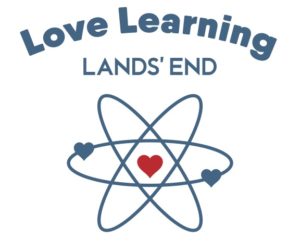 Amount:$10,000
Deadline:11-30-18
Lands' End Love Learning Award, presented by NSLA
 Learning happens anywhere and anytime and summer is the perfect time for families to unleash the curiosity and passions of young people. That's why the National Summer Learning Association (NSLA) and Lands' End have teamed up to present the first-ever Love Learning Award to shine a spotlight on quality programs that bring learning to life in informal learning spaces and support families in meaningful
ways. Candidates of particular interest for the First Annual Lands' End Love Learning Award are summer programs that focus on environmental stewardship, STEM/STEAM (science, technology, engineering, math, arts).
The winning program will receive a $10,000 award and national recognition. The award recipient of the prestigious Lands' End Love Learning Award will be a well-rounded educational program with a dynamic vision for shaping smarter summers, brighter futures for our country's youth, particularly our most vulnerable students.
The application is collected via SurveyMonkey and must be completed in one sitting. Applications submission period is July 1 through November 30, 2018. To preview the application questions, follow this link: https://bit.ly/2KubPKV. Programs are measured against the Summer Learning Program Quality Assessment (SLPQA), developed in partnership between NSLA and the David P. Weikart Center for Youth Program Quality.
Applications are reviewed by NSLA staff in addition to representatives from peer organizations in the field followed by interviews for a select group of semi-finalists. Site visits are conducted to a group of finalists to observe program activities before announcing the awards during National Summer Learning Day celebrations July, 2019.
In September, NSLA will host an interactive webinar featuring tips for your application and best practices. Please sign up for the Summer Times to stay up to date: http://www.summerlearning.org/newsletter-sign-up/.
The Love Learning Award, sponsored by Lands' End, seeks to find and draw national attention to exemplary models which provide and expand access to high-quality summer learning experiences for all young people. The award does not give preference to applicants based on program location or size; however, NSLA encourages applications from programs in the following categories:
STEM or STEAM (includes digital media)
Environmental Stewardship
Programs that engage the whole family
Key transition periods (readiness for Kindergarten, elementary to middle, middle to high)
NSLA encourages applications from various informal summer program models:
Drop-In Programs (any program or offering that is site-based, but does not officially enroll young people.)
Wrap-Around Programs (a program that provides services for young people and families to fill the gap of multiple programs, but does not specifically operate in partnership with one specific program.)
Non Site-Specific Programs (remote, traveling or plug-in programs, i.e., digital badging, mobile programs or any program not based at any one specific site that summer programs may use.)
If you feel that this applies to your program, you're in the right place and should complete this application. If your program is enrollment based, please click here for information about the Excellence Awards.
For more information visit: https://www.summerlearning.org/lands-end-love-learning-award/